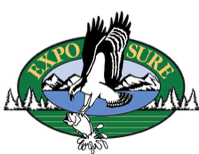 Reserve space for your boat today!
If you'd like to sell your pre-owned boat, come show it off with us at the Register Guard Float Your Boat Sale! Thousands of prospective buyers will be there and you can be, too! Reserve your spot in our pre-owned boat section now and join us!
Your Cost: just $295!
You Get:
• Space for your boat at the show in the Register Guard
Float Your Boat section.
• Inclusion in a 4-Color ad in the Register Guard prior to the show
with photo and description of your boat.
• 2 exhibitor credentials and 2 complimentary admissions.
• 1 exhibit display sign with your boat description, price and
contact information.
Load in prior to the show. Load out at 5pm Sunday of the show.
You can be present during the show to show your boat and answer questions or you can simply deal with interested buyers over the phone.
SELCO Credit Union will be on hand with their used-boat financing program available upon approved credit.
Contact the Register Guard today and Join Us.
Leah Barrett at 503-686-5219
Boat & Boat Owner Information:
• Condition must be good to excellent.
• Submit a 4-Color digital photo with your entry fee.
• Size limit is 24'. For larger boats, you must have show approval.
• Must be trailered for display at show. Indicate that trailer is/is not part
of the sale.
Boat:
• Brand, Name, model & year of boat
• Sale Price
Owner information:
• Name
• Phone Number (required)
• Email (optional)