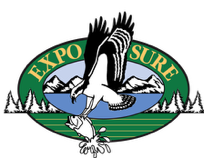 Catch a seminar from our expert speakers in the Sportsmen's Theater
and at the ODF&W's Giant Fish Tank in Oregon and in Phil's Bass Bin is California
Norma Evans
Norma Evans is a fishing guide and owner of A Bent rod, LLC.
Born and raised in Grants Pass, Oregon, she grew up fishing on the Applegate and Rogue Rivers where she learned how to fish for steelhead and salmon.
In the early 1990s, Norma met an individual who fished the Lower Umpqua River and fell in love with fishing the Lower Umpqua guiding for pink fin perch and fall salmon.
"I love being on the water in my boat and the most enjoyable part of guiding is seeing and feeling the excitement when someone catches their first or biggest fish. This is more exciting than if I were catching the fish myself."
Jody Smith
Jody is owner/operator of Jody Smith's Guide Service, a premier hunting and fishing guide service in Southern Oregon. For more than 20 years, Jody has guided fishing trips on the Umpqua River for salmon, sturgeon, smallmouth bass, shad, and steelhead, as well as hunting adventures throughout Oregon for elk, turkey, black bear, blacktail deer and waterfowl.
Dan Kloer
I began calling ducks, geese,and pheasant when I was 13-16 years old and then got into big game hunting. Starting in 1976, I hunted deer and elk with a rifle. I was then introduced to archery and my life changed. The thought of calling in elk, deer and taking them with a bow at close range had me reading and studying every book I could find on elk and deer. Learning and studying all the sounds that elk can make took over 12 years to break down the sounds and understand what each sound meant. Then learning habitat and migration and two 10-year studies on weather and how it affects the vocals and the sounds that elk make and what they mean added to my knowledge.
Davey Jones
As owner of Davey Jones Fishing Locker, I have been in the sporting goods hunting and fishing industry for over 30 years. Working in the days of GI Joe's, I have met a lot of great people, knowing that at any one time I could be of help to a fellow sportsman with all there fishing and hunting needs.  Kokanee fishing has grown over the last few years and I found a great need to spread the word on how to fish for them, I started building my own custom kokanee tackle. We have also started Guiding for Kokanee to help people to get hooked on the sport.
MEDFORD SHOW SPEAKER'S SCHEDULE
Sportsman's Theater
Friday, February 23, 2018
1pm Tom & Josh Bohmker: Getting Started in Prospecting
2pm Norma Evans: Tidewater Salmon Fishing on the Umpqua
3pm Dan Kloer: Learning New Tactics on Elk Calling
4pm Dave Jones: Early Season Kokanee Techniques
5pm Jody Smith: Umpqua River Smallmouth Bass Tactics
6pm Basin Tackle Rob: Surf Perch Fishing for Beginners
Saturday, February 24, 2018
11am Norma Evans: Pink Fin Perch Fishing on the Umpqua
12pm Jody Smith: Turkey "101" Hunting
1pm Basin Tackle Rob: Long Leader 40 Fathom Fishing
2pm Dan Kloer: Learning New Tactics on Elk Calling
3pm Dave Jones: Early Season Kokanee Techniques
4pm Jody Smith: Winter Steelhead Techniques
5pm Dave Jones: Tide Water Fall Chinook Techniques
6pm Tom & Josh Bohmker: Getting Started in Prospecting
Sunday, February 25, 2018
11am Andy Martin: Fall Chinook Techniques on the Chetco River
12pm Norma Evans: Tidewater Salmon Fishing on the Umpqua
1pm Jody Smith: Umpqua River Smallmouth Bass Tactics
2pm Tom & Josh Bohmker: Getting Started in Prospecting
3pm Basin Tackle Rob: Bay Clamming Without Shovels
Giant Fish Tank
Friday, February 23, 2018
1:30pm Dave Jones: Jig Techniques for Kokanee
2:30pm Jody Smith: Umpqua River Smallmouth Bass Tactics
3:30pm Basin Tackle Rob: Surf Perch Fishing for Beginners
4:30pm Norma Evans: Pink Fin Perch Tactics
5:30pm Clarence Cole: Tuna Tactics for Beginners
Saturday, February 24, 2018
11:30am Dave Jones: Jig Techniques for Kokanee
12:30pm Chuck Closterman: Yarn Fishing For Salmon & Steelhead
1:30pm Clarence Cole: Tuna Tactics for Beginners
2:30pm Norma Evans: Pink Fin Perch Tactics
3:30pm Basin Tackle Rob: Long Leader 40 Fathom Fishing
4:30pm Clarence Cole: Tuna Tactics for Beginners
5:30pm Jody Smith: Winter Steelhead Techniques
Sunday, February 25, 2018
11:30am Norma Evans: Tidewater Salmon Fishing on the Umpqua
12:30pm Basin Tackle Rob: Surf Perch Fishing for Beginners
1:30pm Andy Martin: Lingcod and Rockfish Techniques
2:30pm Dave Jones: Jig Techniques for Kokanee
DOWNLOAD PRINTABLE SCHEDULE HERE