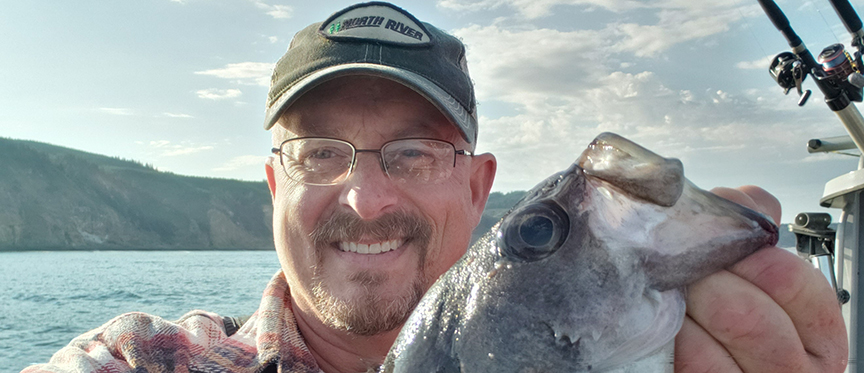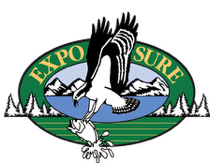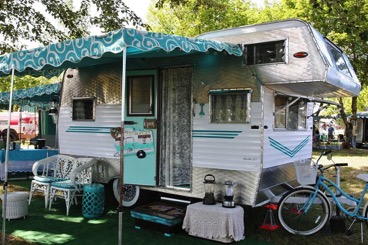 COMBAT HERO BIKE BUILD
When John Barker and Ray McDowell staged a motorcycle show at Camp Pendleton in 2013, they discovered many of the wounded warriors couldn't ride the bikes.
The two veterans quickly went to work to solve that problem. They established Combat Hero Bike Build.
In 2014, the nonprofit organization awarded its first customized motorcycle to Charlie Linville, a Marine from Idaho. Since then, 13 customized motorcycles, most of them three-wheelers, have been donated to veterans who have endured amputations after suffering injuries in a combat zone.
Barker, McDowell and Combat Hero Bike Build will bring their story and their mission to the upcoming 2020 ExpoSure shows. A bike customized for Jed Morgan, a Marine from Central Point, will be on display alongside the CHBB booth.
"The motorcycle has always been seen as an instrument of freedom," said Barker, a Marine veteran. McDowell is an Army veteran.
Building, rebuilding or modifying existing bikes can help veterans get their mental status back to where it needs to be or where they want it to be.
Combat Hero Bike Build accepts donated two-wheeled motorcycles and purchases three-wheel kits at a discount. The donated bikes must be models from the last 20 years.
Mark Daley of Thunderstruck Customs in Medford, Oregon, and Mark Richardson of D&G Garage in Siler City, North Carolina, donate most of their work in customizing the bikes. Jason Titus of Sucker Punch Painting in Medford paints the bikes.
The builders and painter meet with each wounded warrior to discuss what is best for the veteran before the customizing work and painting is done. The veteran then doesn't see the bike again until it is unveiled in a ceremony.
"We're vets helping vets. We're all volunteers. This is our way of giving back," Barker said.
MEGABIRDS LIVE SHOWS
The appearance of a double wattled cassowary will be a highlight of the Birdman Bird Show that will be a featured attraction at the upcoming 2020 ExpoSure shows.
The cassowary is a bird from the rain forest of Australia and is considered the oldest living bird species in the world.
"It's literally a living dinosaur," said Joe Krathwohl, the producer and presenter of the bird show. "It's considered the most dangerous bird in the world. It has some human kills on its resume."
Krathwohl's cassowary is 5 feet tall and weighs 95 pounds. He said he believes the bird is the only traveling, performing cassowary in the U.S. and possibly in the world.
Joining that bird on stage at the ExpoSure shows will be a condor, a gyrfalcon, an African bateleur eagle, an Asian steppe eagle, a sarus crane from India, macaws and hawks. Krathwohl will present information on each.
"There'll be a variety of birds from a variety of sources," Krathwohl said.
"My mission is to get people to love birds," he explained. "If they love birds they'll be aware of them and their needs and the needs of their habitats. People who love birds will support conservation efforts. We'll give them an up close experience they'll never forget. Hopefully that person will leave the show as a lover of birds and will be motivated to help with the conservation of birds."
More information on the bird show can be found online at birdsnbeasts.com.
Step back in time at the Vintage Trailers displays at the Eugene and Roseburg Shows
Mounts of record sized deer and elk, a black bear and a couple wolves will be featured in the Tour of Northwest Big Game Animals.
The 20-animal display will be a featured attraction at the 2020 ExpoSure shows.
Educational and factual information will be available to read on each animal.
The display will also include the Oregon state record non-typical Rocky Mountain elk, a bull that was taken in the Mount Emily area of northeastern Oregon in 2015. There'll be four bull racks that have scored over 400 on display.
Other mounts include the Oregon state record Columbian whitetail buck that was tagged in 1949 in the Drain area and the second largest whitetail that was taken in 1940 in central Douglas County.
David Morris is the producer of the tour. Regarding the wolf and bear mounts, he said they are educational pieces so people can understand the impact of those two species on deer and elk populations.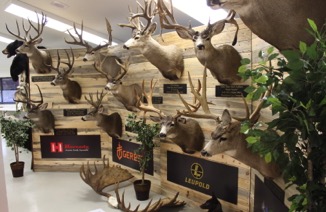 2020 TOUR OF NORTHWEST BIG GAME ANIMALS
BASIN TACKLE ROB is back as emcee and special guest at all 4 shows! Come on down and visit with Rob, partake of his tales and wit and sign up to win fishing trips with Rob!
Rob is putting together a family fun fishing day for four on one of our beautiful Oregon beaches. BTR Adventures will be providing all the gear and guidance you will need as you spend the day catching, cleaning and cooking your fish. Well, Rob will be doing the cleaning and cooking while you do the catching. Enjoy a gourmet style shore lunch right on the beach with the freshest fish you've ever had while you take in the breathtaking sights and sounds of the Pacific Ocean. Entry forms will be available at Rob's booth and anyone can enter but if you're under sixteen you can enter twice so make sure to bring the young ones to the show! Basin Tackle, where we set you up for adventure and give you directions to get there! COURTESY OF BTR OUTDOOR ADVENTURES
NORCAL SHOW TIMES
FRIDAY- 1 p.m., 2:30 p.m., 4:30 p.m., 6 p.m.
SATURDAY- 10:30 a.m., 12:30 p.m., 2:30 p.m., 4:30 p.m., 5:30 p.m.
SUNDAY- 11 a.m., 1 p.m., 3 p.m.