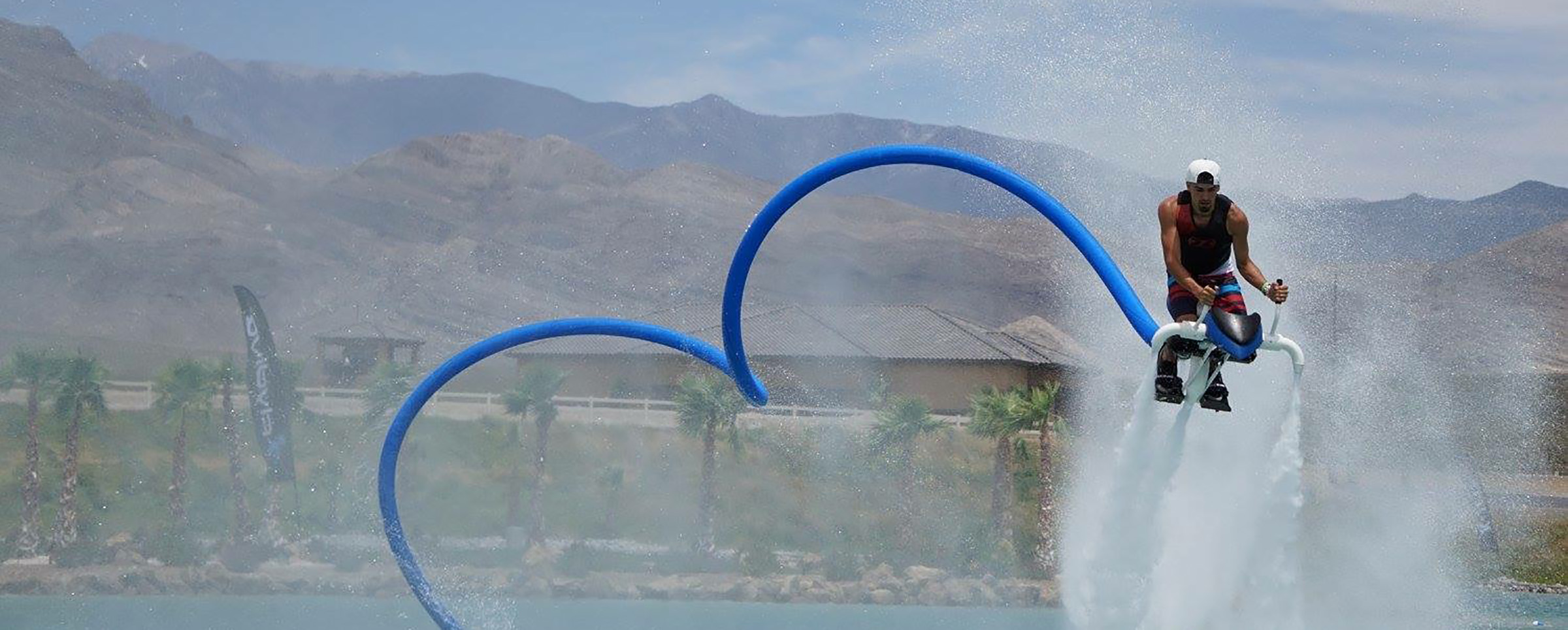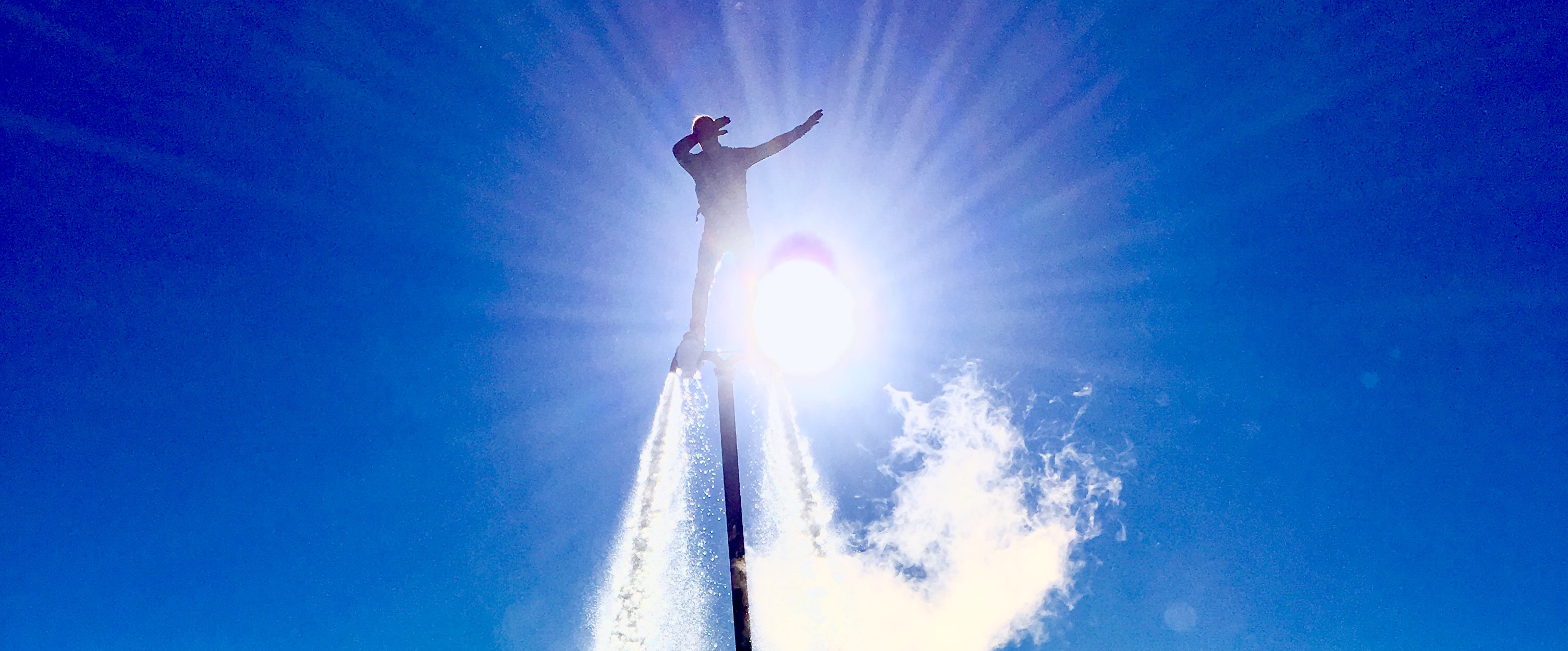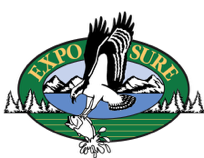 AN AERIAL AQUATIC ADVENTURE!
The Jetovator will literally thrust you into the air from a water takeoff. You can fly up to 50 to 60 feet off the water's surface.
If you're not sure what that means, you'll have the opportunity to see the Jetovator on display and in action. The Jetovator will be demonstrated in the Aqua Drome, a large water tank.
The Jetovator is the creation of Dan Piazza and Rob Innes, the owners of Innespace Productions, a Redding company. Nor-Cal Jetovator, a business that is based at Bridge Bay Resort at Shasta Lake, will be displaying and operating the watercraft at the outdoor shows.
"It's an amazing thing to ride," said Joe Natale, owner of Nor-Cal Jetovator and a distributor of the machine. "It's a vertical flying water bike. With a little bit of practice you can be doing 360s, back flips and diving under the water."
The Jetovator is attached to a high output personal watercraft by a hose and thrust adapter. The watercraft provides the power and thrust for the Jetovator to fly skyward at up to 25 mph and to dive 10 feet below the water's surface. Aerial stunts such as barrel rolls and back flips can be done with training and practice.
Joey Natale, Joe's son, can demonstrate the Jetovator. He has been flying the machine for almost six years and is ranked No. 1 in the world, judging from skills competitions held all over the world. He is skilled at doing stunts such as spins, backflips and dives on the Jetovator.
"It speaks for itself when it flies," Joe Natale said. "It's a fast growing water sport. In my opinion, it is easy to fly."
Madison Weatly will demonstrate the Defy Jetdeck in the Aqua Drome. The Jetdeck is attached to a person's feet and then thrusted into the air by the power from a personal watercraft. Weatly has been flying on the Jetdeck for three years.
The Freedom Flier, a Jetovator with a chair that allows those with disabilities to fly, can also be displayed.
Natale said the use of the Jetovator has exploded and it has been sold around the world to those who enjoy acrobatics above and in the water.